Contact Lenses and Contact Lens Services
We use digital technology to measure corneal curvature and topography to help in determining the best design for a contact lens for a particular patient.  We also check for dry eye and discuss previous eye health issues, any medications a patient may be taking and any previous experience with contact lenses.  Specially designed lenses can also be created for patients who have had surgical procedures on their cornea or patients with corneal irregularities such as keratoconus (a steepening of the inferior cornea which causes distortion and blurred vision).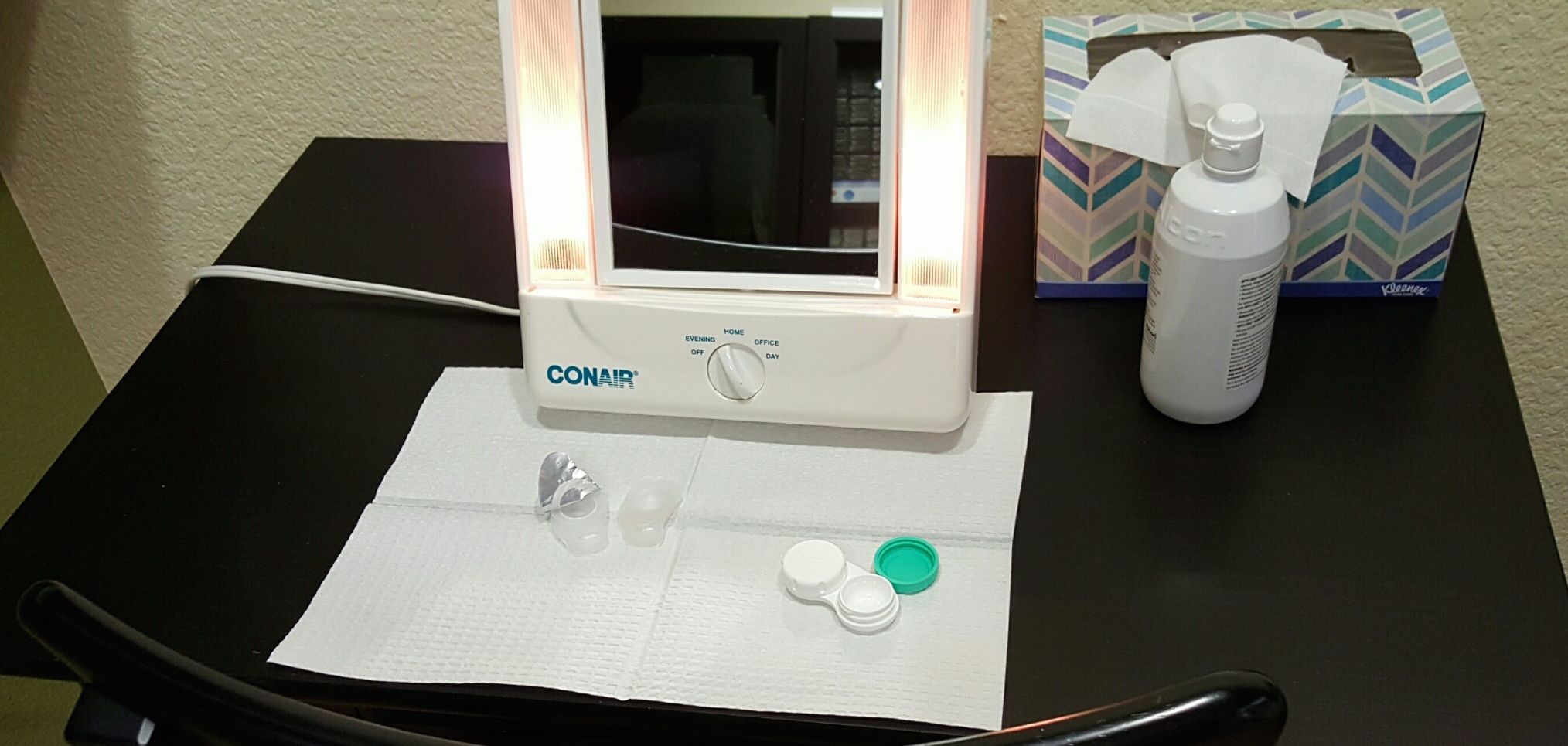 Some of the soft lens manufacturers  and brands we use include:
Bausch & Lomb
PureVision 2 | Ultra sphere | PureVision 2 HD for Astigmatism | PureVision 2 for Presbyopia
CooperVision
Biofinity | Biofinity Toric (for astigmatism) | Biofinity Multifocal | clarity 1 day | clarity 1 day toric | clarity 1 day multifocal
Vistakon
1 day Acuvue MOIST | Acuvue Oasys | Acuvue Oasys for Presbyopia | Acuvue Oasys for Astigmatism | Acuvue 2 color enhancers| True Eye 1 Day
Alcon
Air Optix Aqua | Air Optix Aqua for Presbyopia | Air Optix Aqua for Astigmatism | Air Optix Night & Day | Air Optix FreshLook Colorblends | Air Optix Colors | DAILIES TOTAL 1 | DAILIES AquaComfort Plus
SynergEyes
Hybrid lenses
We are now fitting SynergEyes hybrid lenses also.  This is a special lens design using a rigid gas permeable center which provides superior clarity, with a silicon hydrogel soft skirt for comfort.  We work with the Duette, Duette Multifocal, the UltraHealth and the UltraHealth FC lenses.  With these lenses, some people who can't be successfully fit in other contact lenses can achieve excellent vision and comfort.  In particular, people with higher amounts of astigmatism, those with keratoconus, and people who have had refractive surgery resulting in flat corneas or irregular astigmatism can benefit tremendously from the new technology embodied in these lenses.
Order Contacts
If you would like to order a contact lens supply, call the office at 224.5454 during business hours Mon-Fri 8-5.  A contact lens prescription is valid for one year from the issue date.  We accept payment over the phone with a credit card at the time your order is placed.  Many manufacturers offer rebates making it convenient and attractive to order a year's supply.  There is no shipping fee for a year's supply of lenses to be shipped to you at home or work.

We are proud to be a part of the one by one program by Bausch+Lomb and to be a recycling center for contact lenses. You can drop off your blister packs, top foil and used contact lenses at our office. For more details Click Here