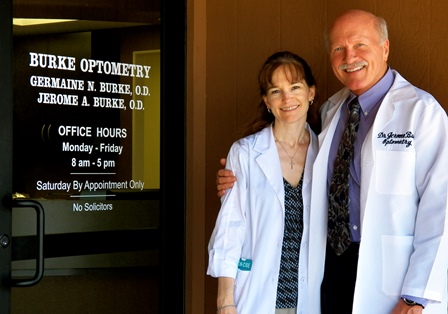 Burke Optometry was opened in August, 2012 and we are very excited to share this state-of-the-art care with our patients. Drs. Germaine and Jerome Burke each have over 20 years experience in the Lodi & Stockton area and thrive on providing the best eye care to their patients.
We constantly strive to improve the patient experience in our office.
we carry a large selection over 700 styles of fashionable frames
frames range from budget to designer lines to satisfy a wide range of tastes
we promote superior anti-glare lens treatments for everyone, including children to provide the sharpest vision through corrective lenses
we hold designer frame shows in-office
we carry a large assortment of diagnostic contact lenses for convenient fitting of new patients
we co-manage cataract surgery and laser vision correction with local ophthalmologists
Our office technology is second to none.
we use a digital imaging optical coherence tomography instrument (Cirrus HD OCT) that can image at the microscopic layers of the retina and optic nerve
during the examination, we use Marco TRS, a digital refracting system, to determine the most accurate prescription
we use a digital fundus camera to document retinal changes
we use a digital camera to take photos of the front of the eye using the biomicroscope
our Nidek OPD Scan III measures the cornea and produces an accurate map of the cornea which we use in managing patients who wear contact lenses, have corrective laser surgery and cataract surgery -the same instrument measures both daytime & nighttime spectacle prescriptions
we use a Humphrey 740i visual field tester to measure threshold sensitivity
our office is solar-powered and we are advocates for the Reduce-Recycle-Reuse lifestyle
We are now offering office space for lease.  Click here for more details.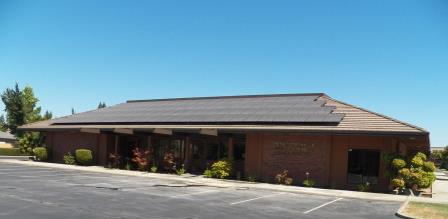 Click here for Google Map directions to our location.
---