Germaine Burke, O.D.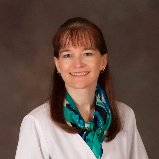 Dr. Germaine Burke was born and raised in Stockton. She graduated from A.A. Stagg High School, then went to UC Davis for her bachelor's degree in Psychology, and attended professional school at UC Berkeley School of Optometry where she earned her Doctor of Optometry degree.
Dr. Burke has been an active member of Soroptimist International of Lodi since 1995, and has served as President two different terms. She has also served as President and on the boards for the Sacramento Valley Optometric Society and the San Joaquin Optometric Society. She has maintained membership in the national, state and local professional organizations for optometrists since attending optometry school.
Dr. Burke enjoys serving patients of all ages for their eye examinations and providing for their visual needs with spectacle or contact lenses.  She also comanages cataract and laser vision correction patients and treats minor medical issues. She is one of a few local optometrists who volunteer to perform infant eye exams through the American Optometric Association's InfantSEE program.  As an InfantSEE provider, she provides free eye exams to infants age 6-12 months.
She appreciates the relationships she has developed over the last 23 years with her patients and friends in the Lodi community.
Jerome Burke, O.D.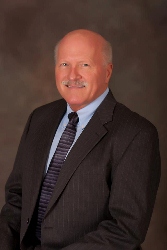 Dr. Jerome Burke is a native of Turlock.  He has lived all his life in California.  After graduating from Turlock High School his professional schooling was done at Southern California College of Optometry where he received his Doctor of Optometry degree.
Dr. B has also been active in the local San Joaquin Optometric Society serving as its President. Dr. B enjoys the sunshine and was a huge advocate for the solar project built on the roof; he's been teased that he is "solar powered" too.  Dr. B sees patients of all ages and has worked in ophthalmology practices for many years so he is very comfortable talking with senior patients about their various eye ailments and discussing options when it's time for cataract surgery.
For Vision and Eye Care Information and Terminology
Click Here
InfantSEE – http://www.aoa.org/infantsee.xml